Skip to main content
It looks like you're using Internet Explorer 11 or older. This website works best with modern browsers such as the latest versions of Chrome, Firefox, Safari, and Edge. If you continue with this browser, you may see unexpected results.
Welcome!
The academic heart of Texas Chiropractic College is the Mae Hilty Memorial Library. Located on the first floor of the Learning Resource Center, the library offers students—as well as the chiropractic community at large—a wealth of learning resources to augment and support the TCC curriculum.
History
The Mae Hilty Memorial Library was founded in 1953 by the Ladies Auxiliary of the Texas Chiropractic Association. It was named to honor Mae Fivecoat Hilty, a chiropractor's wife who gave her life saving a nephew from drowning. With Mae Hilty as an inspiration, the library continued to grow and, in 1982, moved to its current location in TCC's Learning Resource Center.
Mission
The TCC library exists to support the scholarship of students and faculty and to assist in providing information to the chiropractic community at large. Toward this aim, the library offers a variety of services to its patrons and collects books, journals, and audiovisual materials in the disciplines of chiropractic, basic science, medicine, and clinical techniques. The Library also provides facilities for group and individual study, computer use, and copying.
Want to get vaccinated against Covid-19?
To get vaccinated in the greater Houston area, you must first be registered. Start the process here by scrolling down to a vaccine hub in your county. If you will be getting a two-dose vaccine, plan to get both doses at the same site. Or try one of the following options:
Get vaccinated at a Walgreens pharmacy
Get vaccinated at a Sam's Club pharmacy
Get vaccinated at an HEB pharmacy
Get vaccinated at a CVS Pharmacy
Get vaccinated at a Kroger pharmacy
No matter which option you choose, be prepared to invest some time. The appointments fill up fast. Some options include getting onto a waitlist; for others, you must keep checking back.
Note: there is no charge for Covid-19 vaccinations. You should not be asked to pay.
I got the Johnson & Johnson vaccine. Should I worry?
What you should do if you've received the Johnson & Johnson coronavirus vaccine
Federal health officials warned doctors and patients Tuesday to watch for symptoms that could indicate an extremely rare but serious form of blood clot in the brain suffered by six women who received Johnson & Johnson's coronavirus vaccine.
What are the symptoms of a blood clot?
The symptoms include headaches, leg pain, abdominal pain and shortness of breath that begins six to 13 days after receipt of the vaccine, officials said. Those symptoms are different from the much more common flu-like aches and lethargy that can occur a day after receiving the shot, which are generally harmless side-effects of inoculation against the coronavirus.
Vaccine recipients with the symptoms cited by officials should seek medical attention to determine whether they [also] have a low count of blood-clotting platelets in their blood. Read more here
Excerpted from The Washington Post Health report, 14 April 2021
New books available for checkout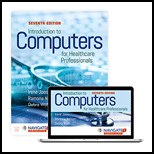 What do TCC students say about TCC?
Contact Us
Main Desk: (281) 998-6049
Reference: (281) 998-6052
E-services: (281) 998-6054
Director: (281) 998-6095
Staff Directory
PSA: It's OK to have questions (30 sec)
PSA
Researchers in the Houston area are still looking for volunteers to join clinical trials to provide more details about how well and how long the COVID-19 vaccines work. Volunteers will be compensated for their time and travel. For more information, contact Houston Fights COVID.
Suggestions
Is there a book or other item you would like to see in the library's collection? Send us an email with the title, description, and any other information you have. Or use the Suggestion Box on the library front desk for your comments and suggestions.